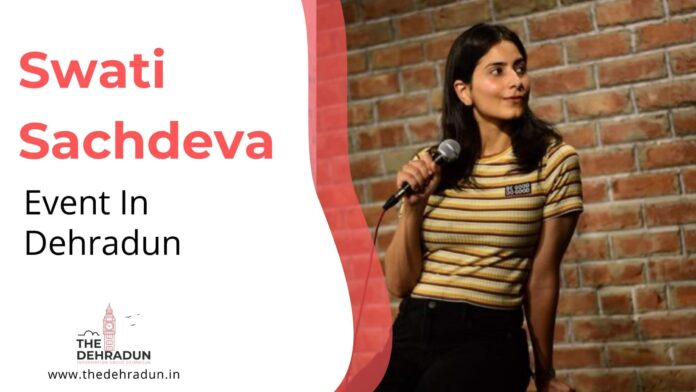 So Rude of Me by Swati Sachdeva in Dehradun
Swati Sachdeva has been working as a comedian since the year 2017. Sachdeva started out as a standup comedian and currently, Sachdeva has been included in the list of top standup comedians in India.
Swati Sachdeva spent her whole childhood in Punjab and went to school there too. After she graduated, she decided to go to Noida, Uttar Pradesh, to get a degree in marketing and advertising from AMTI University. Later, she completed a PG course from Master of Business Administration for post-graduation.
Comedy Shows | Hindi, English | 16yrs + | 1hr 30mins
Multiple Venue | 499
Date- Fri 16 Sep 22 – Sun 13 Nov 22