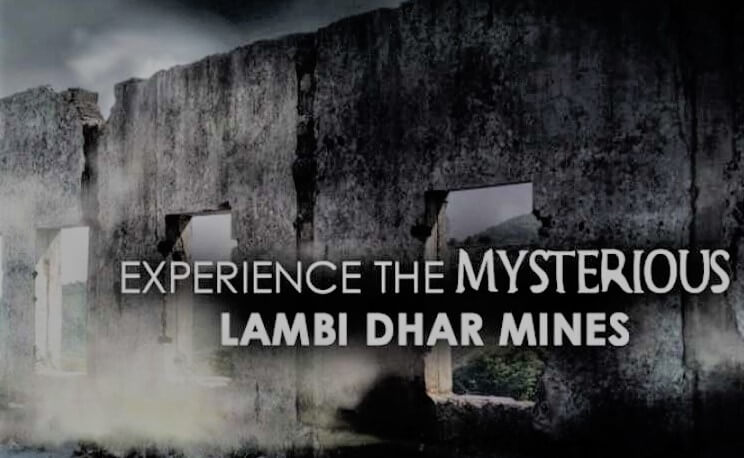 Lambi Dehar Mines Haunted Place in Mussoorie
At a distance of two kilometers, Lambi Dehar Mines is located, which is one of the most haunted places in Uttarakhand, many haunted tales are associated with this place.
There is a ghostly aura in that place and its installation will actually cool your spine with something. Many haunted movies and TV serials have been shot here.
how to reach and location of lambi dehar
The Lambidhar Mines are located at the outskirt of Mussoorie at a distance of 10 km from the Mall Road in Mussoorie. you'll easily reach at the mines by traveling through a personal vehicle or book a cab or a taxi service. From Dehradun it's about on a distance of 35 km.
It is near to Hathipaon and George Everest (picnic point near Mussoorie)
Lambi Dehar Mines in Mussoorie
The Lambidhar mines are to be panoramically influenced. once you will end up to the locals of Mussoorie to ask about the tales of this spooky place, they'll mock you and call you empty-headed but once you will interrogate the whole matter with the locals living nearby the mines, they're going to definitely advice you to remain cornered from these mines because it is claimed that the presence of a malicious woman is witnessed at the mines, who has had several lives within the past.
The haunting tales of Lambi dhar mines go back to 1990 when it's said that there have been as many as 50,000 mine workers who died here in excruciating pain because of inappropriate and wrongful mining practices in 1990. The Lambi Dehar mines is that the Ghost mines in Mussoorie since then onward. The workers, who lived near the mine, died coughing blood because of some lung disorder. due to these occurring the Lambidhar Mines became a Haunted Mine in Mussoorie.
Location Near Mussoorie known as haunted place, Lambi Dehar Mines are about 10 km from Library Chowk Mussoorie
Entry Type:Free Entry
Exploration Time:2 hr