Dalai Hills is one amongst the very magnificent and extremely beautiful places located in Mussoorie. Dalai Hills in Mussoorie is about a 400 meter walk from the Tibetan temple, Shedup Choephelling Temple in the Happy Valley, Mussoorie.It is decorated with the Buddhist Prayer Flags all over and has a statue of Lord Buddha constructed by 20th regional Tibetan youth Congress, Mussoorie to prevent disease, war, conflict and natural disaster that occurred on 13 June 2014. 
The Dalai Hills offers a bird's-eye view of Uttarakhand's enormous Garhwal Himalayan Range. For those who want to see the beauty and charm of Mussoorie's hill station, the Dalai Hills is peaceful and serene.
Just above the Lal Bahadur Shashtri Academy is Dalai Hills. You can see the entire Himalayas from this location on a clear day.
Trekkers will also enjoy the Dalai Hills. You can choose from various trekking routes that start at the Dalai Hills and pass through thick forests full of fauna and flora. Take snacks with you if you plan on going to the Dalai Hills for a trek. You might feel tired after a long walk. However, you must not litter the area and bring your trash back.
The place is covered with dense forests. It is a perfect spot for a picnic and camping with your friends. You will find many people capturing moments and the epic view in their handy cameras. It is fun as well as an adventure place where you can enjoy the fullest spend some quality time with your loved ones. 
Take a short breath and remember one thing that ,"life begins at the end of your comfort zone". So fasten your seat belts and buckle up your shoes and get ready to reach the zenith.This is the place where Tibetans first arrived in India when they fled from Lhasa. The place situated in the rich flora and fauna also provides an excellent view of mountains and peaks. There you find a Buddhist Temple, a place of finding peace and heaven.
Take a step back in time:
Happy valley is only 400 meters away from Dalai Hills. How did the valley and hill get their names? Let's go back in time. It was the 1950s when China invaded Tibet, claiming control of a large part of the country. However, it wasn't an easy task because the Tibetan resistance was strong. The Tibetan resistance proved costly, and Tenzin Gyatso, a young leader from Tibet, had to flee his homeland of Lhasa disguised on 17 March 1959. He sent two letters to India asking for help at the border. 
One to Jawahar Lal Nehru, the Indian prime minister at the time, and the other to the Bhutanese King. As India promised shelter, he fought through the snow to Chutangmu (an Assam Rifles post in Tawang, NEFA, and the then Arunachal Pradesh). He reached Assam's Tezpur from there. Later, Tenzin Gyatso was granted asylum by the Indian government. The 14th Dalai Lama was the young man who founded the Tibetan government in exile.
After a year, however, security forced the Dalai Lama to move with his followers to Dharamshala in Himachal Pradesh. However, a large Tibetan community remained in the Happy Valley to continue supporting the valley's development.
Attractions close to Dalai Hill Mussoorie
These attractions are easy to reach from Dalai Hill. These places can be reached by foot or in a car. You can also choose your mode of transportation if you don't want to hike long distances. You can also travel to these amazing places if you plan to visit Dalai Hill.
Dhobighat 1.5 km (approximately).
George Everest – 11km (approximately).
Benog Hill is 8 km (approximately).
Cloud's End – approximately 6.5 km
Wishing Well – 9km (approximately).
By Road: There are many buses available from ISBT Kashmiri Gate Bus Stand NewDelhi till Dehradun and Mussoorie. Reach till Mussoorie via Taxi, Bus or Cab. Reach Library Bus Stand.
By Rail: The nearest rail connectivity is the Dehradun Railway Station located at a distance of 37 KM from Dalai Hills. There are many trains from cities like LKO, NewDelhi, ETC that come to Dehradun. You can further travel to Mussoorie from the Dehradun Railway Station by Taxi or Bus.
By Air: The nearest air connectivity is Jolly Grant Airport which is located at a distance of 62 KM from Dalai Hills. You can book a cab or taxi from Jolly Grant Airport to Mussoorie, or travel by bus or bus or rent bikes. Then further from Mussoorie travel till the Happy Valley which is at a distance of 3 KM from the Library Bus Stand at Mussoorie. The Dalai Hills is a 400-meter walk from Tibetan Temple in the Happy Vally.
The best time to visit Dalai Hill Mussoorie:
Summer is the best time to visit Dalai Hills Mussoorie. It's pleasant and clear during the summer. Tourists have the option to hike or trek around the hill. Tourists can also walk the entire area without difficulty.Keep an energy bar and a water bottle handy to stay hydrated on the trek.
Things to Do in Dalai Hill Mussoorie
The monasteries are open to the public.
Click on the images to see the statue of Lord Buddha.
Enjoy a picnic with family and friends (or anyone you're traveling with).
Visit Buddha Temple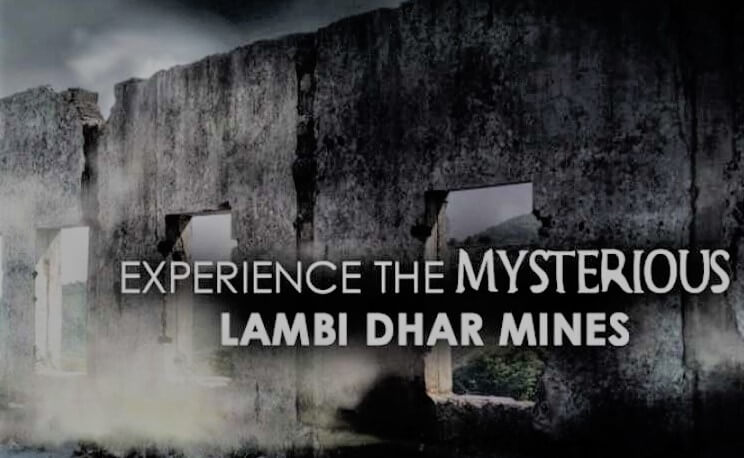 At a distance of two kilometers, Lambi Dehar Mines is located, which is one of the most haunted places in Uttarakhand, many haunted tales are associated with this place. There is a ghostly aura in that place and its installation will actually cool your spine with something. Many haunted movies and TV serials have been shot here.
Nag Tibba means Serpas peak, the highest peak in the lower Himalayas of the Garhwal region near Mussoorie. It also gives a name to the Nag Tibba Range, one of the three Himalayan ranges, the other ranges being Dhauladhar and Pir Panjal.